Towns Near By
| | |
| --- | --- |
| Rainbow Beach | 31 km |
| Inskip Point | 41 km |
| Gympie | 57 km |
| Maryborough | 71 km |
| Caloundra | 99 km |
| Brisbane | 219 km |
In Tin Can Bay
| | |
| --- | --- |
| Crab Creek Boat Ramp | 750 m |
| Tin Can Bay RSL | 1.5 km |
| Cooloola Coast Medical Clinic | 2.5 km |
| Tin Can Bay Marina | 2.5 km |
| Norman Point | 3 km |
| Cooloola National Park | 3.5 km |
| Cooloola Shopping Centre | 6.5 km |
| Tin Can Bay Yacht Club | 3.5 km |
| Great Sandy National Park | 32 km |
| Foreshore Bird Walk | 200 m |
Where to Eat
| | |
| --- | --- |
| Mad Mud Crab | 2.1 km |
| Marina Bar & Grill | 2.5 km |
| Tin Can Bay Country Club | 3 km |
| Barnacles Dolphin Centre | 3.5 km |
| Tin Can Bay Yacht Club | 3.5 km |
| The Snack Shack | 2.5 km |
Find Us
11 Mitchell Street
Tin Can Bay, QLD [map]
Call Us
Phone: (07) 5488 0800
Email: info@tincanbaymotel.com.au
Reasons To Stay
| | |
| --- | --- |
| | Quiet retreat |
| | Friendly atmosphere |
| | Pet Friendly |
| | FREE WiFi |
| | All rooms are non-smoking |
| | All rooms are air-conditioned |
| | Swimming Pool and Barbeque |
| | Car, Boat and Trailer Parking |
| | Guest Laundry |
| | Family Rooms |
| | 2 mins to Town Centre |
| | Close to Medical Centre |
| | Close to Rainbow Beach and Great Sandy National Park |
| | Close to Fraser Island |
| | Only 2.5 hour drive north of Brisbane |
| | Only 1 hour drive south of Hervey Bay |
| | Only 45 mins drive east of Gympie |


Bird Watching - Tin Can Bay & our Wonderful Foreshore!
Not only is Tin Can Bay known throughout Australia as one of the most charming villages on the SE Queensland coast, but our Foreshore continues to gather praise for it's wealth of natural beauty.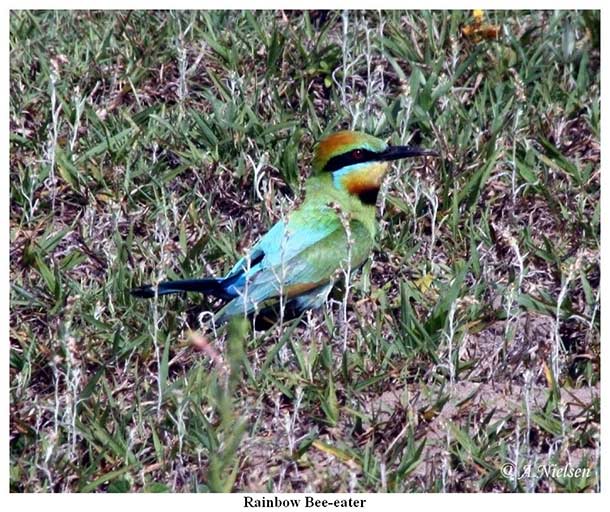 Located within Queensland's Great Sandy Straits, Tin Can Bay is part of a Ramsar Wetland of international importance.
Whether bicycle riding, jogging, or just casually strolling, follow the signage along the 4 km stretch of the easily accessible "Tin Can Bay Foreshore Bird Walk", soon to be included as a Site in "Bird Trails of Cooloola".
You will soon discover that Tin Can Bay is home to a truly wonderful variety of birds.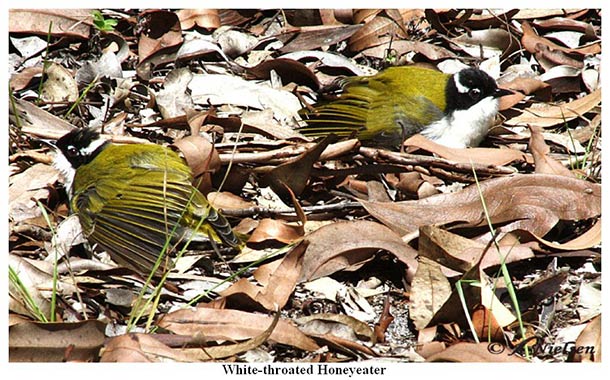 With a list of over 137 species already sighted, our town is gaining a 'reputation' as a great place to bird watch!
The Foreshore provides a range of habitats for an excellent birding experience.
The sandflats and mangroves are a food source for migratory waders and sea birds.
Patches of Wallum heath and sedges provide shelter for ground dwelling and lower storey birds.
Our native vegetation of Wattle, Sheoak and Banksia provide nectar for the middle storey birds, and the birds of the upper-storey feed on the blossoms of the Red River Gums and Bloodwood.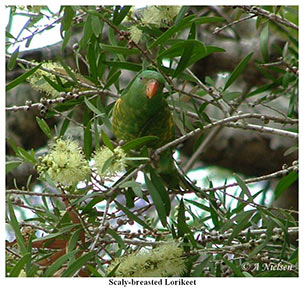 There are also many spots where birds of the "open space" can be observed.
Remember, sandflies and mosquitoes are also a natural part of our environment so dress appropriately and always protect yourself against sunburn, especially in the summer.
A pair of binoculars and a good field guide of Australian birds will no doubt enhance your Foreshore walk.
Visit www.birdingcooloola.org.au for more great places to "Bird" in Cooloola.
Information and photographs graciously provided by
Kelvin & Amelia Nielsen
COOLOOLA NATURE

Click here for more information
about the Tin Can Bay Local Area